American Rescue Plan Act: Housing Solutions
The City of Lancaster has allocated $10 million in American Rescue Plan funds to create and preserve affordable housing in Lancaster City. This page details the "housing solutions" process, proposals, and allocations.
City of Lancaster issues request for proposals for affordable housing solutions with American Rescue Plan Act funds – June 2022
The City of Lancaster is seeking proposals from not-for-profit-companies, real estate developers, and other community partners interested in increasing the number and quality of affordable housing units within the City of Lancaster using American Rescue Plan Act (ARPA) funds.
Sealed proposals will be accepted via the Pennsylvania Electronic Document and Bid Management website, www.pennbid.net, through 11 a.m. on August 22, 2022.
$39.5 million in ARPA funding was allotted to the City of Lancaster in 2021. Last September, a public engagement process regarding the use of ARPA funds was launched. The public identified affordable housing as their top priority. Lancaster City Council voted last December to authorize the allocation of $5 million from the City's allotment of American Rescue Plan Act (ARPA) funds to address affordable housing needs in Lancaster City.
The City of Lancaster faces a housing cost burden driven by a shortage in housing supply and the prevalence of families facing wage stagnation or low-wage jobs as the cost of living continues to rise, a dynamic facing many communities nationally. Approximately one-third of households are housing cost burdened, a condition that has become more precarious because of the COVID-19 pandemic. Further, the City's housing stock does not align with current household compositions in that most homes are single family, multi-bedroom dwellings while most households are composed of just one or two people.
It is the intention of the City of Lancaster to increase the supply, quality, and diversity of housing in the city with an emphasis on increasing and improving affordable housing for both rent and purchase. Housing studies and planning show a need for a minimum of 300 additional affordable housing units and rehabilitation of a minimum of 1,000 existing affordable housing units within the city over the next five years.
For all awarding and management of grants, the City of Lancaster follows a strict conflict of interest policy that is publicly available on our website.
Housing Solutions Request for Proposals – August 2022
The City of Lancaster has received 14 responses from 13 organizations to the Request for Proposals for ARPA Affordable Housing Funding.
The City's anticipated proposal review and award schedule is as follows:
– Week of 8/22/22: Consultant PFM will screen proposals for minimum qualifications and criteria outlined in the Request for Proposals.
– 9/2/22 – 9/23/22: Review Period. Reviewers will score proposals utilizing a matrix outlined in the Request for Proposals.
– see the scoring criteria here

– the review committee is comprised of 5 people – including elected officials & City staff
– October – early November 2022: Committee deliberation, interviews (if needed).
– November 2022: recommendations will be forwarded to City Council, with an anticipated vote at Council on November 22, 2022.
Housing Solutions Proposals – November 2022
The following affordable housing ARPA applications were submitted and processed by the review committee per the process and evaluation matrix shared by Councilor Arroyo at Council Committee on November 7, 2022.
The ARPA Review Committee consisted of Council President Smith-Wade-El, Councilor Arroyo, Mayor Sorace and City staff Rebecca Geiser and Sonia LeBron.
The City of Lancaster has shared the definition of a conflict of interest, disclosed any elected or staff connections to proposers, and outlined steps that have been taken or will be taken to ensure there are no conflicts of interest in ARPA awards. Read the disclosure here.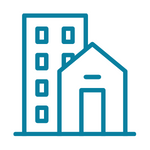 Housing Solutions Awards: $7.4 Investment in Affordable Housing
City Council approved a $7.4 million allocation of American Rescue Plan Act (ARPA) funds to create and preserve affordable housing in Lancaster City. In total, the investment in nine organizations will create 85 new affordable housing units and preserve 443 affordable housing units through renovation. $1.6 million was also set aside as a proposed match to support the Lancaster County Continuum of Care, which provides county-wide homelessness reponse and is managed by the Homelessness Coalition.