In October 2017, the PA House and Senate approved and Governor Wolf signed into law Act 43 of 2017 (House Bill 542). Act 43 repealed the Fireworks Act of 1939 and left Lancaster and cities like it vulnerable to the dangers of consumer-grade fireworks. The changes made to fireworks laws in Pennsylvania were part of an effort to increase state revenues and when HB 542 was adopted it was estimated to increase the state's tax revenues by nearly $10 million a year. None of that new revenue will come to cities like Lancaster, but we all have to deal with the noise and the risk of fire and injury that come with the nightly use of these fireworks.
Fireworks are a hazard to all. Statistics show that 25% of victims of firework-related accidents are not the individual who set off the fireworks. According to the National Fire Protection Association, fireworks used by consumers cause an average of 18,500 fires annually, resulting in $43 million in property damage. Lancaster City's dense population and 19th and 20th century building construction combined with consumer grade fireworks is a recipe for disaster.
Both City ordinance and state law restrict the use of fireworks on public property or within 150 feet of an occupied structure. The density of Lancaster city leaves few, if any, places where fireworks can be used legally. Regardless, since the passing of H.B. 542, there has been an alarming uptick in the number of calls regarding the illegal use of fireworks. On July 4, 2019 alone, the Lancaster Bureau of Police received 25 calls about the illegal use of fireworks, while the Lancaster Bureau of Fire responded to half a dozen fires caused by discharged fireworks in trash receptacles. The issue is not unique to the Fourth of July, though. Complaints about noise and property damage caused by the illegal use of fireworks begin as soon as the weather turns warm and continue well into the fall.
Police and Fire have very little authority to enforce existing laws pertaining to illegal firework use, unless they actually witness an individual setting off fireworks. The solution? End the sale of consumer grade fireworks in Pennsylvania.
Contact your Lancaster County legislators and tell them you want to make our city safe from hazardous consumer grade fireworks that put our neighborhoods in danger.
If you do not live in Lancaster City, go to www.legis.state.pa.us/cfdocs/legis/home/findyourlegislator to find your legislators.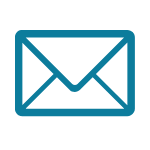 Contact Your Legislators
Let the state legislators representing Lancaster City know that you want our city safe from fireworks. Lancaster City residents can use the buttons below to send pre-populated emails to Rep. Sturla and Sen. Martin.

If you do not live in Lancaster City, go to www.legis.state.pa.us/cfdocs/legis/home/findyourlegislator to find your legislators.
Example Email/Letter:
I am a resident of Lancaster City. I am deeply concerned over the recent increase of illegal firework use in the streets of Lancaster. Pennsylvania needs legislative change to its fireworks sales laws and end the sale of consumer-grade fireworks.
Our city has been overwhelmed by a spate of fireworks being set off late into the night, day after day. Deprived of sleep, stressed, and extremely frustrated, the problem recently culminated this past 4th of July with a building on New Dorwart Street in Lancaster City catching fire. Fortunately, no one died or was injured, but the fire resulted in over $100,000 in damage to a row of properties. It is just a matter of time until we can expect to see a similar disaster that results in injuries or fatalities. Our police officers are required to witness the act of fireworks being discharged to issue a citation, which makes it extremely difficult to enforce existing laws.
I am asking that you support the prohibition of the sale of Class C fireworks like firecrackers, roman candles, and bottle rockets that contain up to 50 mg of explosive material. The sale of consumer fireworks was prohibited in Pennsylvania prior to 2017, and I strongly believe our communities will be safer and more peaceful if we return to fireworks not being as easily accessible.
Thank you for your time.