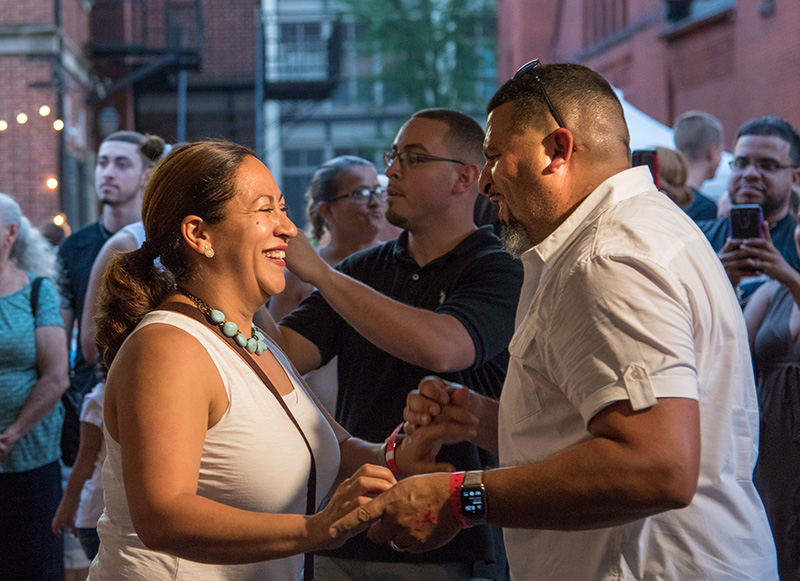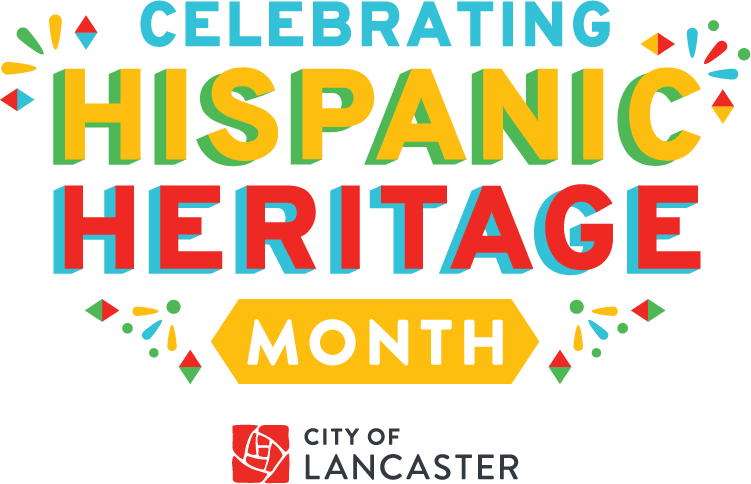 Lifetime Achievement Award
The is seeking nominations from the community for Lifetime Achievement Award for individuals who have made a significant impact on Lancaster City's Hispanic community. Awardees will be honored at the City of Lancaster's Hispanic Heritage Month Celebration on Saturday, October 15th.
"There are countless members of Lancaster's Hispanic community that have shaped our city" said Mayor Danene Sorace. "As we celebrate Hispanic Heritage Month, I look forward to highlighting the many ways that the Hispanic community has helped Lancaster City flourish."
Save the Date!
The City of Lancaster will honor Hispanic Heritage Month with a celebration on Saturday, October 15th from 12:00–6:00PM in Binns Park and Ewell Plaza. Look for more details soon!
Hispanic Heritage Month
Hispanic Heritage Month, held September 15 to October 15, is a national celebration of Hispanic Americans and their contributions to the United State's society and culture. The month recognizes those with heritage to Mexico, Central America, Spain, South America, and the Caribbean's Spanish-speaking nations.
Here in Lancaster City, we know that our large Hispanic population deeply enriches our culture, whether through artistic ability, the hard work of Hispanic business owners, fantastic cuisine, teaching in our schools, or simply through the bond of friendship.
"There is no doubt our Hispanic neighbors are integral to the character of Lancaster City. It is with great joy and admiration that we set aside this month to honor our Hispanic community. I encourage all Lancastrians to help us celebrate by patronizing a Hispanic-owned business or offering your support to a Hispanic-led community organization," says Mayor Danene Sorace.
The City of Lancaster invites all residents and community members to honor and celebrate the Hispanic community's deeps roots in Lancaster throughout Hispanic Heritage Month!
El Mes de la Herencia Hispana, que se lleva a cabo del 15 de septiembre al 15 de octubre, es una celebración nacional de los Hispanoamericanos y sus contribuciones a la sociedad y la cultura de los Estados Unidos. El mes reconoce a aquellos con herencia en México, América Central, España, América del Sur y las naciones de habla hispana del Caribe.
Aquí en la Ciudad de Lancaster, sabemos que nuestra gran población hispana enriquece profundamente nuestra cultura, ya sea a través de la capacidad artística, el arduo trabajo de los empresarios hispanos, la cocina fantástica, la enseñanza en nuestras escuelas o simplemente a través del vínculo de amistad.
"No hay duda de que nuestros vecinos hispanos son parte integral del carácter de la ciudad de Lancaster. Es con gran alegría y admiración que dejamos de lado este mes para honrar a nuestra comunidad hispana. Aliento a todos los habitantes de Lancaster a que nos ayuden a celebrar patrocinando un negocio u ofrecer su apoyo a una organización comunitaria liderada por hispanos ", dice la Alcaldesa Danene Sorace.
¡La Ciudad de Lancaster invita a todos los residentes y miembros de la comunidad a honrar y celebrar las raíces profundas de la comunidad hispana en Lancaster durante el Mes de la Herencia Hispana!