WATER & SEWER
The City of Lancaster owns, operates and maintains two drinking water treatment facilities that provide drinking water for over 110,000 people in the Lancaster area through approximately 43,000 taps. See the tabs below for more information.
The property owner is responsible for hiring a licensed plumber to clear any blockages or repair any damage to private laterals.  Property owners are responsible for their sewer laterals up to the point of connection with the city owned main.  Tenants should report any problems with sewage directly to their landlord for correction.  The city will not clear any private lines.  A permit must be obtained by a city licensed master plumber for repairing damaged lines. For problems with common, private lines that serve multiple properties, all property owners served by that line are required to jointly participate in the clearing of the common line.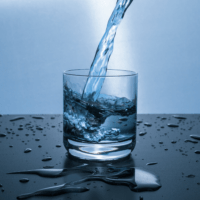 Current Water Quality Reports
Click the buttons below to view the most recent water quality report and annual water analysis.

Please note that the date on the following analysis and quality reports may be one to two years behind, as the reports posted reflect data collected during the previous year. New data is typically posted in late March.