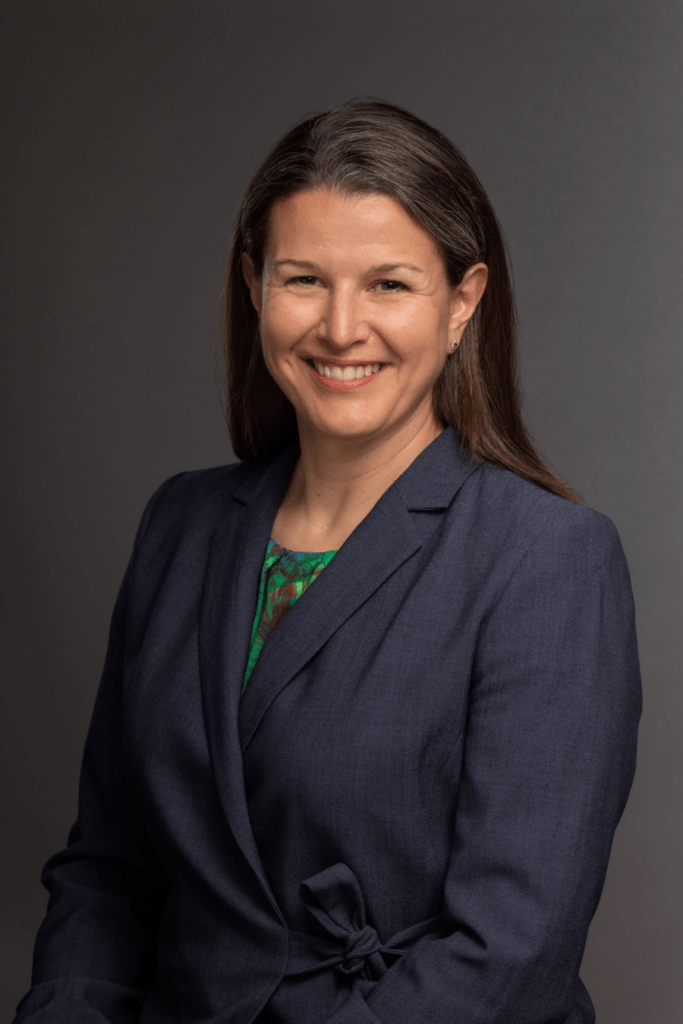 Mayor Danene Sorace
Danene Sorace serves as the 43rd Mayor of Lancaster. First elected in 2018, she is the second woman to serve in the role. Mayor Sorace brings her experience as a non-profit leader, environmental advocate, and time on City Council chairing the finance committee to the role of mayor. She has set forth a vision of building a stronger, more equitable Lancaster block by block. Under her leadership, the City of Lancaster is focused on four strategic priorities: strong neighborhoods, safe places, sustainable economy, and sound government.
Mayor Sorace has taken on statewide and national roles to ensure Lancaster has the tools it needs to thrive. She is the immediate past president of the Pennsylvania Municipal League, serves on the U.S. Conference of Mayors Water Council, and was selected to join the Mayors Innovation Project Institute on Pedestrian Safety.
In her time as Mayor, the City of Lancaster launched the Department of Neighborhood Engagement to elevate neighborhoods and empower residents, secured record grant funding to remediate lead and promote safe streets, received the Welcoming City designation, and made historic investments in affordable housing. Additionally, Mayor Sorace has received a Governor's Award for Local Government Excellence, completed the Bloomberg Harvard City Leadership Initiative, and is featured in Politico's Mayors Club series.
Mayor Sorace graduated from Albright College and received her master's in public policy from Rutgers University. She is a proud School District of Lancaster mom, enjoys bicycling, and is a regular in many of Lancaster's fabulous small businesses.
What We Do
The Office of the Mayor is the primary source of direction and coordination for all City operations and services. Department Directors, including Community Planning & Economic Development, Administrative Services, and Public Works, report directly to the Mayor. In addition, as Director of Public Safety, the Mayor serves as the top elected official presiding over the Bureaus of Police and Fire.
The Mayor, along with the Executive Leadership Team, is responsible for efficiently directing the City's operations, assuring the implementation of all City Council policy decisions, and creating an organizational culture that results in the delivery of excellent municipal services to residents of the City of Lancaster. The Executive Leadership Team consists of all Department Directors, the Chiefs of Fire and Police, the Chief of Staff, and the City Solicitor.
Four employees staff the Office of the Mayor: the Chief of Staff advances the Mayor's policy agenda and directives and oversees the City's communications efforts; the Executive Assistant provides direct administrative support to the Mayor; the Communications Manager and the Communications & Policy Strategist manage the City website, social media channels, press inquiries, and implement the City's strategic communications efforts.
Executive Leadership Team
Tina Campbell
Director of Administrative Services
Stephen Campbell
Director of Public Works
Stephen Campbell serves as the Director of Public Works and is a skilled leader, administrator and project manager. Having graduated from Somerset Area Senior High School, he earned his Bachelor of Architecture at Carnegie-Mellon University in 1979, and his Master of Architecture in Urban Design at Harvard in 1981. He opened his own architecture office in upper Manhattan, practicing architecture and community development in Harlem and the South Bronx. In 1990, he entered public service in New York City's Department of Design and Construction, and rapidly rose through the ranks to become a Deputy Assistant Commissioner, over capital construction for the public service agencies of Health, Human Services, Fire, Children, Aging and the Homeless. 
In 1996, he returned to the private sector, reconstituting his practice as a sustainability and infrastructure development consultancy. During that period he consulted with the City of New York in developing high performance guidelines for buildings and for infrastructure, such as stormwater management, landscape and utilities. In 2004, he moved to Beirut, Lebanon, teaching architecture and capital planning at the American University of Beirut. In addition, he worked in the international engineering firm, Dar Al Handasah's Planning Department. While there, he engaged in master and strategic planning efforts in Erbil in the Kurdish region of northern Iraq, and in Oman, establishing areas of historic and natural heritage. In 2008, he reentered public service, in Washington, DC's Office of Property Management, which later became the Department of General Services (DGS), the agency that designs, constructs and maintains the schools, recreation centers, police and fire stations and other municipal facilities for the District of Columbia. Upon the creation of DGS he served a year as Deputy Director for the Construction Division. In January, 2020, Mr. Campbell joined the City of Lancaster, as the Director of the Department of Public Works (DPW). 
Milzy Carrasco
Director of Neighborhood Engagement
Milzy Carrasco serves as the Director of Neighborhood Engagement and was appointed by Mayor Sorace in 2018. She brings with her a passion for sustainable community development while fostering inclusion and equity for all Lancastrians. Milzy is the City of Lancaster's first Director of Neighborhood Engagement. She uses her passion, experiences, and skills to ensure that Lancaster's neighborhoods are diverse, vibrant places where relationships can grow and thrive.
Milzy has a big heart for her neighbors. Under her leadership, the Department of Neighborhood Engagement created the Neighborhood Leaders Academy, where residents receive training and tools to improve their community. The academy focuses on individuals of color whose voices are not always heard. In addition, Milzy has been instrumental in several of the City's community programs, such as community and police engagement and launching a cross-department working group focused on neighborhood concerns.
Prior to her appointment, Mrs. Carrasco served twelve years as the Director of Community & Business Development for San Juan Bautista Church, the largest and only Hispanic Catholic Church in the Diocese of Harrisburg. She successfully led neighborhood efforts focusing on community advocacy and developing sustainable social enterprises benefitting residents of the southeast neighborhood of Lancaster City. Mrs. Carrasco previously held positions at the Emerald Foundation, where she led community development programming and fundraising efforts.
Mrs. Carrasco, a graduate of J.P. McCaskey High School, recently completed the Implementing Public Policy (IPP) program at the Harvard Kennedy School of Government. She is also part of a global cohort of Bloomberg Harvard Leaders focused on leadership development and community engagement. In 2016, Milzy was named a "Hometown Hero" for her work advocating for vulnerable families in Lancaster. In 2019, Milzy received the YWCA's Women of Achievement award for her continued community work and leadership. She serves on the boards of both the Community Action Partnership and Plaza San Juan Bautista Youth & Culture Center.
Chris Delfs
Director of Community Planning & Economic Development
Chris Delfs has served as Director of Community Planning & Economic Development since 2019 and has a passion for sustainable community development and excellence in city planning and design. He currently oversees several functions for the City of Lancaster, including land development, building codes, public art, health, housing inspections, and community development grant programs. Chris has served in a range of leadership positions as a public manager for over a decade. Before his current post, he was the Deputy Director and Chief of Staff for the District of Columbia Office of Planning, where he led community planning and design. Chris earned his Bachelor's degree from Middlebury College in Vermont and holds two Master's degrees, one from American University in Washington, DC and one from the United Nations University for Peace. Chris also has a professional certificate in Collaborative Governance from the Harvard Kennedy School of Government. 
Barry Handwerger
City Solicitor
Barry Handwerger serves as the City Solicitor for the City of Lancaster. Barry became the City's first in-house Solicitor in January 2020. He is responsible for all of the City's legal matters, including the preparation of bonds, debt obligations, contracts, licenses and conveyances, overseeing litigation by or against the city or its officers, drafting legislation and policy, counseling city staff with respect to labor and employment matters, and counseling and guiding the city with respect to all other legal issues.
Before serving as City Solicitor, Mr. Handwerger was a partner with the firm of Zimmerman, Pfannebecker, Nuffort and Albert where for over twenty years he served as outside legal counsel to local municipalities including the City of Lancaster. Barry earned his Bachelor's degree from Franklin and Marshall College and his Juris Doctorate degree from the University of Maryland and early in his career held a Certificate of Public Accounting from the State of Maryland.
Todd Hutchinson
Fire Chief
Chief Hutchinson was appointed by Mayor Danene Sorace on January 11, 2022, to lead the 76-member Fire Bureau as the Acting Bureau Chief.
A native of Lancaster County, his 25 years of experience spans across Lancaster County Fire and Emergency Services organizations in both the career and volunteer setting. During this time, Chief Hutchinson's roles included being a company officer, chief fire officer, incident commander, and hazardous materials team leader.
Chief Hutchinson has served in a variety of fire and emergency services positions including operations and administrative management.
Prior to this appointment, he was responsible for all day-to-day operations of A Platoon as the Shift Commander.
Richard Mendez
Chief of Police
Chief Mendez is a lifelong resident of Lancaster City, a JP McCaskey graduate and 22-year veteran of the Lancaster City Bureau of Police. Mendez has served as a patrol officer, a member of the K-9 unit, an officer assigned to the Selective Enforcement Unit, a member of the Lancaster County Special Emergency Response Team, a platoon leader, and most recently Captain of Patrol, the largest division of the Bureau.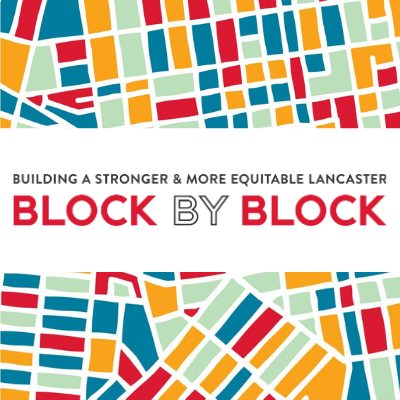 Block By Block
The "Block by Block" Strategic Plan focuses on the people of the City of Lancaster and the fundamental work of City government. Carrying forward the four priorities of Mayor Sorace's administration, this plan will ensure that strong neighborhoods, safe places, sustainable economy, and sound government are more than words on paper. The City is working across departments, using data more effectively, partnering with residents, businesses, educational institutions, and non-profits to address the unique needs of every neighborhood, block by block.