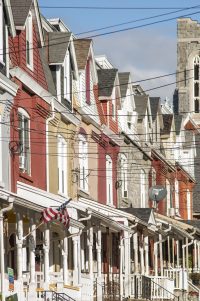 Quality & Affordable Housing
The City of Lancaster is committed to using all of the tools we have to create as many affordable housing units as possible. The availability of affordable housing is a key issue for our residents and neighbors in Lancaster County. The Sorace Administration continues to advocate for increased federal and state funds toward creating affordable housing units in Lancaster City and County. Recently, City Council approved a historic $5 million commitment to affordable housing.
City of Lancaster Commitments to Racial Equity
Mayor Sorace was elected to build a stronger and more equitable Lancaster, block by block. The City of Lancaster has made these commitments to racial and social equity. Some of this work started more than 2 years ago and some is NEW. It is all connected to what has been asked of the City by demonstrators in 2020.