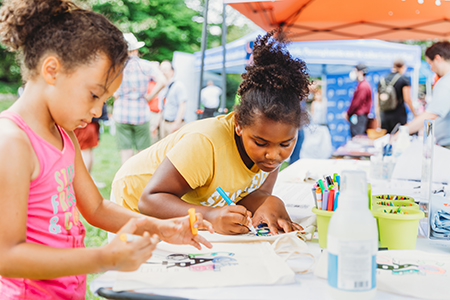 June is Mayor's Neighborhood Month!
Join us as we celebrate Lancaster's vibrant, diverse neighborhoods!
The City of Lancaster is proud to partner with community groups and community organizations across the city to present Mayor's Neighborhood Month! From block parties to treasured traditions like Celebrate Lancaster, this June the City of Lancaster will come alive with celebrations of our residents and the neighborhoods they call home.

Calendar of Events
Southeast Community Block Party
June 11, 11:00AM-2:00PM
Martin Luther King, Jr. Elementary School (466 Rockland Street)
Hosted by Southeast Neighbors United
Community Cookout
June 15, 5:30-8:00PM
Culliton Park (200-238 S Water Street)
Hosted by the Community & Police Working Group

Music Friday
June 17, 5:30–8:00PM
Throughout the City
Presented by the City of Lancaster and Music for Everyone
SoWe Block Party
June 25, 12:00-4:00PM
Culliton Park (200-238 S Water Street)
Hosted by SoWe
Northwest Neighbors Block Party
June 29, 5:00-7:00PM
Janice Stork Corridor Park (200 W Lemon Street)
Hosted by Northwest Neighbors, featuring Art in the Park thanks to Christiane David Gallery, the Demuth Foundation, and curio. Gallery & Creative Supply.